Gluten Free Mini Donuts
I found these on my latest visit to our out of town Tesco and thought I'd give them a try.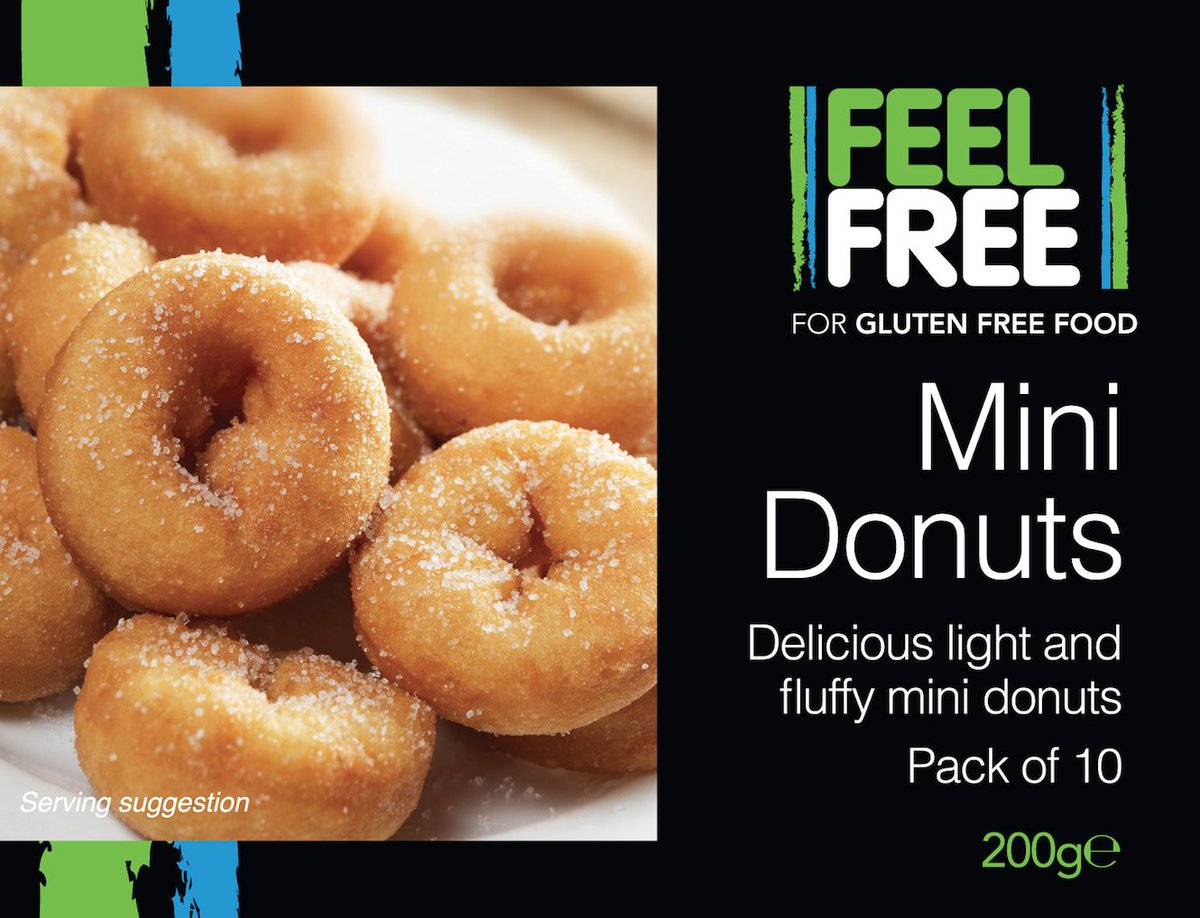 (pic from
Twitter
, forgot to get one of the box)
They can be found in the freezer aisle and I like the way they are easily packaged to allow 2 or 3 to be taken out and defrosted at a time. It's 30 minutes until they are ready, short enough to just take one out when you fancy.
There's no mistaking that they are gluten free, they have the usually slightly gritty texture found in lots of gluten free bakes and are quite dry. They have a nice dusting of icing sugar/glucose powder on top which adds to the flavour. The family felt they needed a bit extra though.
We do have sweet tooths and as they are just teeny, tiny treat size a teaspoon of strawberry jam seemed in order.
I will definitely pick up another pack next time I see them and keep them in the freezer ready for when the house is devoid of gluten free goodies.
Kate