Long Weekend
It's been a lovely long weekend here with 4 days of leisure, mixed weather, but then it is April!
I've done a lot of lazing around, watched DVDs with the children, visited mine and SMO's parents (which meant 2 Easter roasts), read and generally done as little as possible.
Here are a few updates for the new week ahead. Another tag on my 'Bee....' series. This time using Pink Paislee Spring Jubilee stamps with my Inca bee and ink cleaned up from my craft mat.
New family photos for the side bar.
A top 5 from
Try It On Tuesday
for my Bee Happy tag.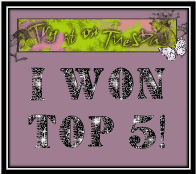 Right, off to get properly productive now helping the Dinky Diva to make her mixed media collage.
** Kate **